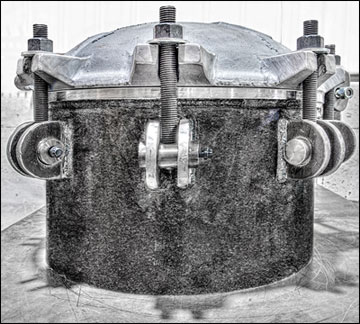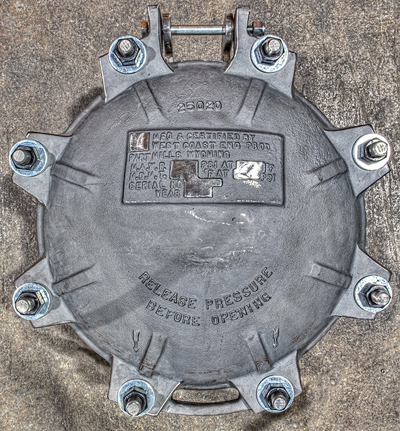 West Coast Engineered
would like to introduce it newest line of pressure vessel domes. A 20" 250psi Manway.
To meet the higher pressure ratings being required for some installations, West Coast Engineered Products has developed a new line of manway units with a nominal pressure rating of 250 psi @ 500 degrees (F). Currently available, is a 20" manway with 8 swing bolts, a ½" thick weld collar ( of any required length), sealed with an "o" ring gasket. This 20" manway can be rated as high as 300 psi working pressure if the application requires.